Yasou
Last year, on Black Friday (the last Friday of November) 2022. I bought APAC (SG) 1TB Storage VPS in HostHatch.
This storage VPS costs me $60 per 2 years, and since I'm an existing customer from 2021, I got a further 5% discount, so the price become $57/2 years.
with specifications:
🤦‍♂️
It should be provisioned 2 weeks after 28 November 2022 = 12 December 2022
As we can see on their sales thread, the difference between HostHatch's normal and discounted plans is their support. So I tried not at all to create a support ticket to complain about why their singapore vps take so long to provision.
The first announcement that I received is on 14 December 2022.
Regarding your Black Friday 2022 order - Singapore
from HostHatch
to Me

Dear Customer,

Thank you for your order of one of our Black Friday 2022 promotions in Singapore.

Due to unforeseen circumstances, we are revising the ETA of delivery to 1st January, 2023.

We understand if you would like to no longer wait for your service, and we will provide a full refund if requested. Please do note however that you will not be able to reactivate a refunded order and/or order a new service with the same promotional pricing, as the promotion has already ended.

We appreciate your patience and trust in us.

Kindest Regards,
Your HostHatch team
So, maybe it would be delivered on 1st January 2023.
When it comes on 29 December 2022, they send an email again about pending orders update.
Dear Customer,

You are receiving this email because you currently have a pending Black Friday 2022 order with us, in either Singapore and/or New York.

We have to inform you that, unfortunately, these orders will be further delayed, till 17th January. Please note that your billing starts on the date your server is delivered, so you do not lose any paid time.

Due to unforeseen delays with logistics in the past holiday season, we have been unable to set up everything to the point where we would feel comfortable setting up customers on the new equipment. We are confident that we will be able to meet the new ETA, and most likely provision much earlier.

Should you no longer want to wait, you can request a full refund for your pending order.

Please accept our sincerest apologies for the inconvenience.

Kindest Regards,
Your HostHatch team
and it got delayed again, but when it comes 7th February 2023, they posted
Once again, very sorry for the delay on Singapore. Part of the reason is: https://mykn.kuehne-nagel.com/public-tracking/shipments/275527829?query=1050145117 - a shipment that should have gotten there 15th Dec, took an extra 35 days to get customs cleared. We've also been busy with moving LA away from Psychz, which was completed last week. Chicago is next month. Setting up new racks takes a lot of planning and effort.

There were also some delays from the provider on getting the rack space in Singapore ready, since this is a new setup, and not at our old datacenter there.

We have everything scheduled to be completed by the end of this week.

Any refunds that have been requested regarding this have been processed.
and finally, on 26/02/2023 I got an email from HostHatch that my new VM is Online: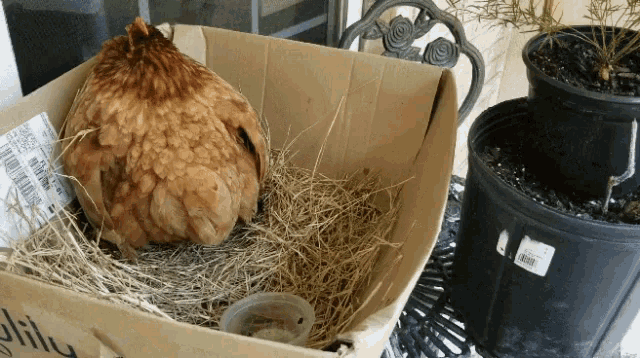 It's should be deployed on 12 December 2023, but got deployed on 26 February 2023. However they adjust the due date though, so my next due date is 25 February 2025 😄
🤩
Despite the long-delayed drama, I still believe
HostHatch
's prem infrastructures and networks because I have multiple active VPS with them that are solid as a rock.
Thank you for reading,
and Thank you HostHatch.
Αντίο!