Sonix is powered by the latest artificial intelligence algorithms to automatically transcribe audio and video files (including podcasts, interviews, speeches and much more) for creative people worldwide
With Sonix, you can transcribe and translate Audio Video to text easily, instantly, quickly and cheaply. Sonix can be integrated directly with Adobe Audition, Adobe Premiere and Final Cut Pro X.
Sonix can easily and accurately translate those transcripts to over 39 different languages. Arabic, Bulgarian, Catalan, Chinese (Simplified), Chinese (Traditional), Czech, Croatian, Danish, Dutch, Greek, English, Finnish, French, German, Hebrew, Hindi, Hungarian, Indonesian, Italian, Japanese, Korean, Latvian, Lithuanian, Malay, Norwegian, Polish, Portuguese, Portuguese (Brazilian), Romanian, Russian, Slovak, Spanish, Slovenian, Swedish, Thai, Turkish, Ukrainian, Vietnamese. Read more on their site.
Ok, i'll explain how to use it.
First, you have to register with Sonix first so you can login to the dashboard.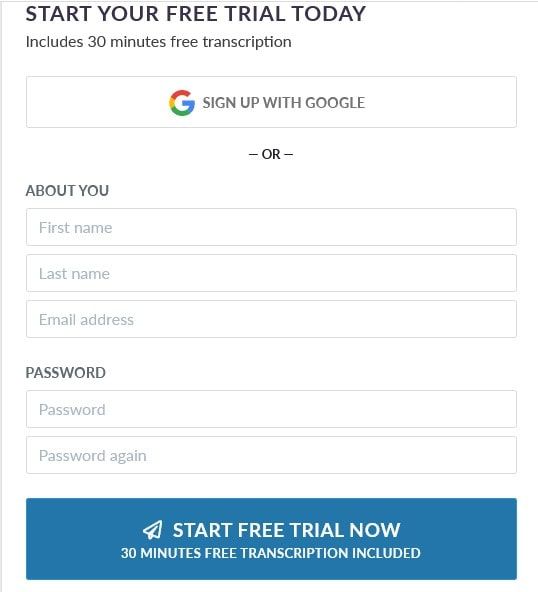 After that, you can fill in the register with your personal data or you can one click signup by Sign Up with Google.
When on the dashboard or Upload page, you can directly drag and drop your videos from your PC or import them from Dropbox, Google Drive, or Youtube.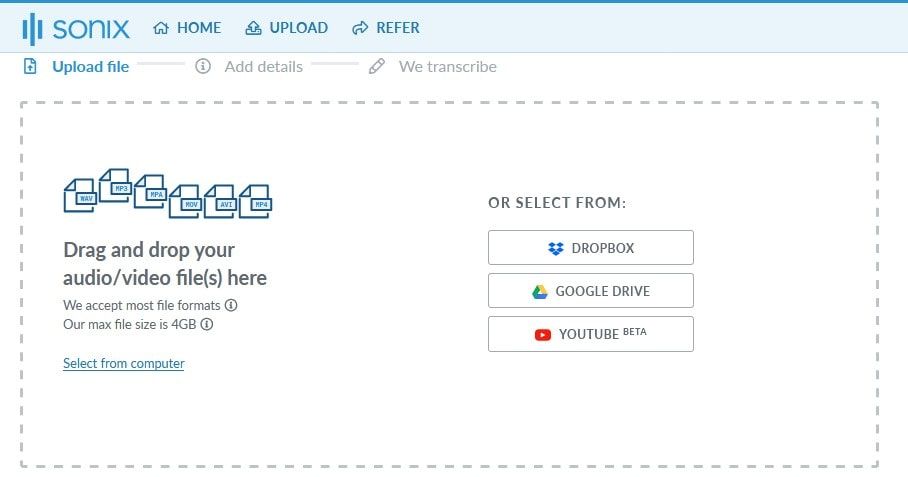 In this case, I tried to use the YouTube beta feature, by clicking the YouTube beta option.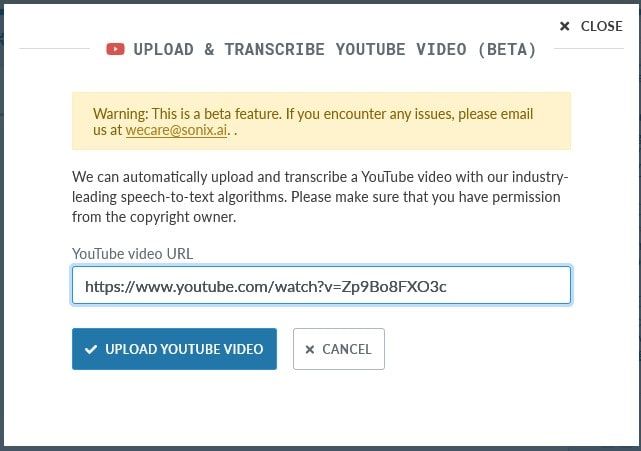 Click the Upload Youtube Video button to get started.
After that you will be directed to the next page, name the file name, language details, and next you can start transcribing by clicking the YES button - START TRANSCRIBING NOW.
The next process is to wait until the video is finished transcribing. They will sent you an email regarding the process of transcribing video to text, you can check your email 😁
And welp, it turns out that the video I input failed to be transcribed, 😅. Maybe because of the beta feature, AI is not perfect for processing videos from youtube. If it's from local files, Dropbox, or Google Drive might be perfect.
But i don't gave up, i tried to reupload youtube video again.

Result :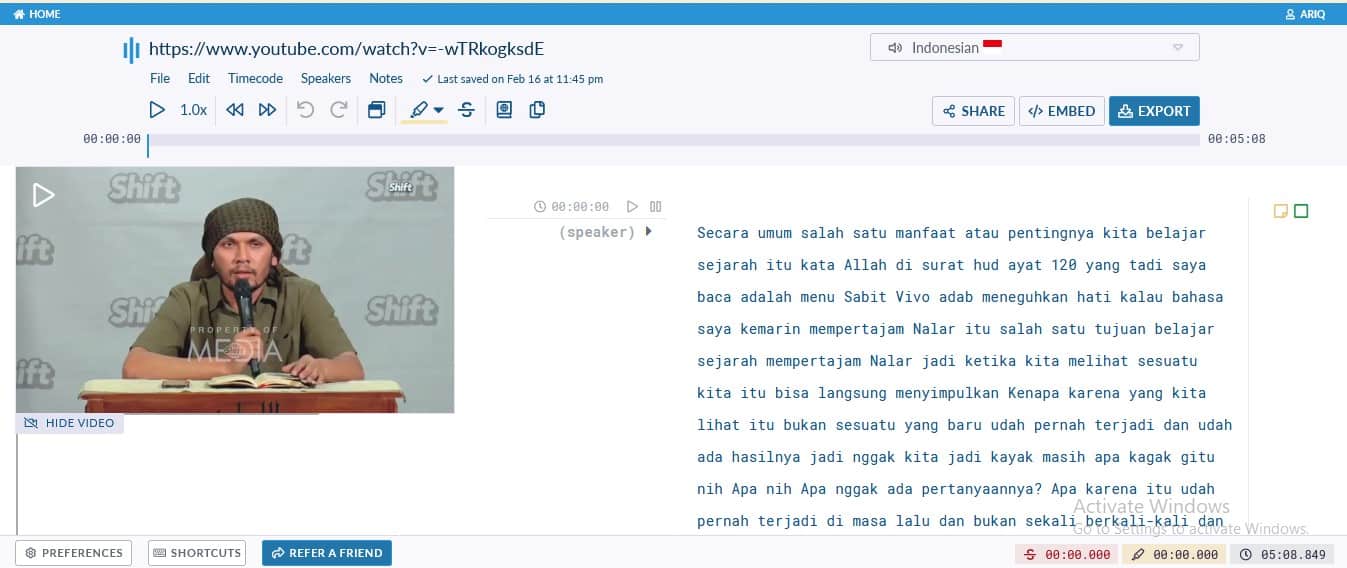 The result is like this, if you try to click play the video then the subtitles will run according to what was said. I think this is really cool because being able to transcribe like this must be very useful for the general public, and the translation results are good.
You can also edit the text results that are not correct, and export the text results to docx, txt, pdf, sesx, xml, fcpxml, srt, vtt.
An example of a video that I have successfully transcribed (Transcribed to 🇮🇩 Indonesian)  is embed below:
Interested to try Sonix?
You can register with this link (this is an affiliate link, because if you subscribes to a Premium or Enterprise plan, you'll get 100 free minutes!) 😊