Lately, I was subscribed to many software-programming-related newsletters on my email.
NGINX Newsletter
Grafana Newsletter
nixCraft Linux & Unix Sysadmin/DevOps Tutorial Newsletter
Bill Gates (via the Gates Notes)
Flavio
Linux Handbook
Packtpub
Dicoding
Linux Foundation
Red Hat Developer and so on
Some companies like NGINX (F5) gave free new great ebooks and even swags* to their loyal newsletter subscriber.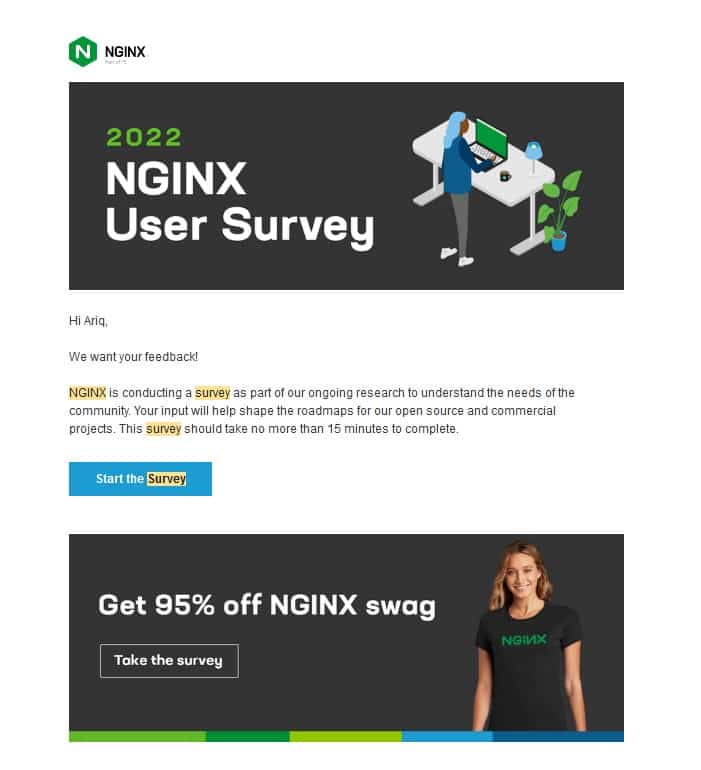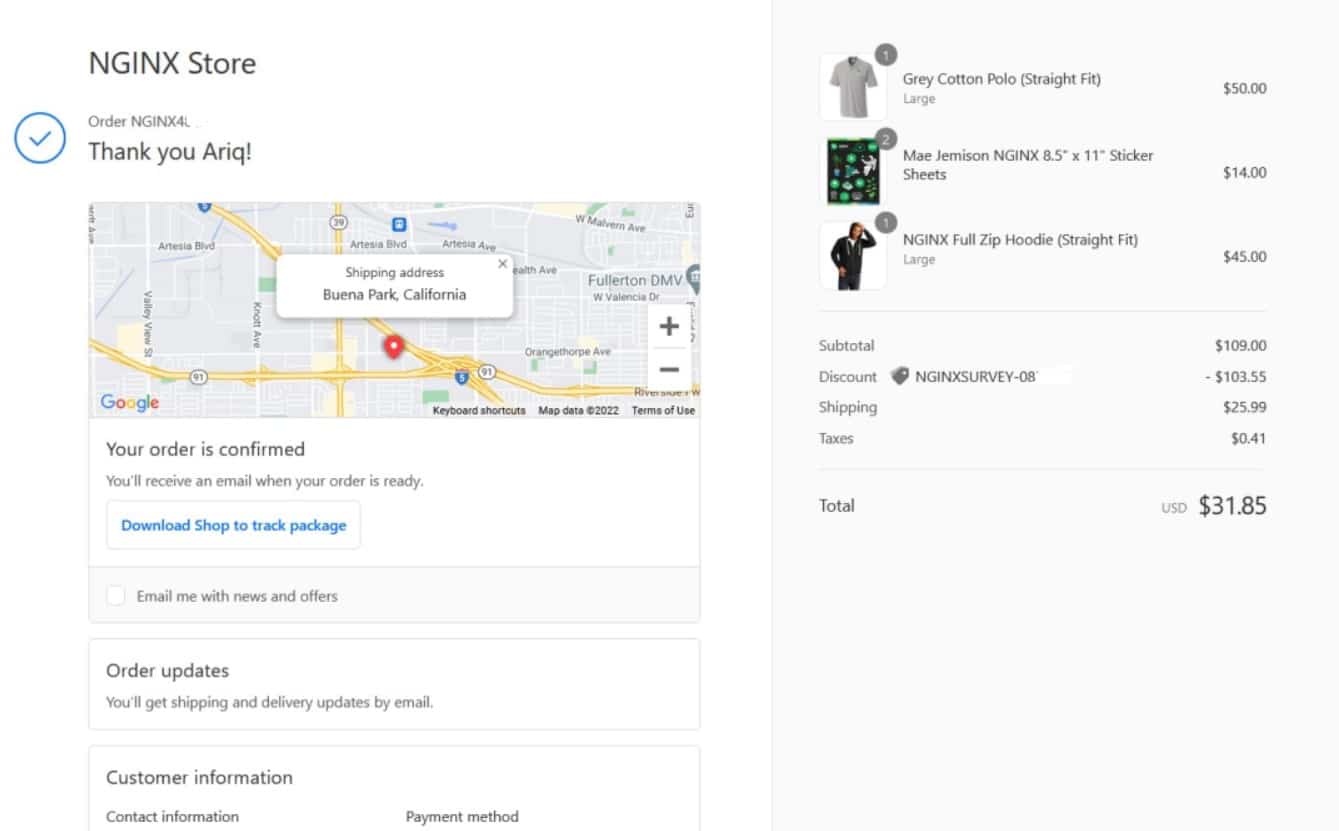 Or maybe new insights/knowledge/tutorials from personal blogs like 5 great books for the summer by Bill Gates recommendation on his Gates Notes.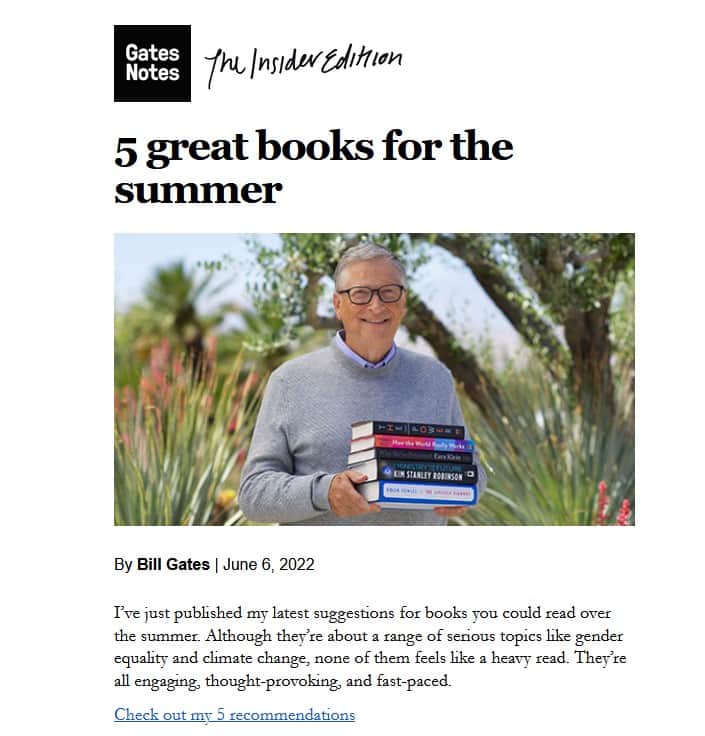 a free programming ebook like "The Go Handbook" from @flaviocopes.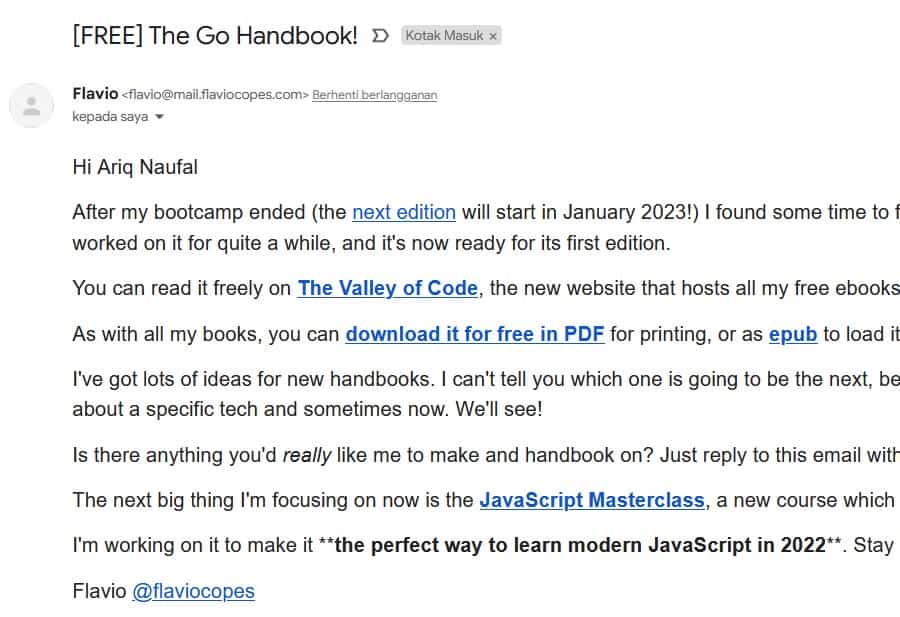 or maybe a training scholarship like Linux Foundation Scholarships (LiFT Scholarships) like I posted before on this post.